One of the best reasons to buy gold from bullion dealers like the Pure Gold Company is the fully segregated, allocated storage we offer. Allocation is essential to unlock the full investment potential of your physical gold.
WHAT IS ALLOCATED GOLD?
When storing physical gold it's important to make sure that part of the agreement with the storage provider is full allocation. Allocated gold is fully purchased and owned by the investor before being stored in a third-party vault or bank. Unallocated gold, on the other hand, is not owned by the investor, and is instead credited.
While it may be cheaper and more attractive on the surface, buying unallocated gold is significantly riskier than allocated gold and offers no benefits beyond lower cost and cheaper storage. Most gold trades (some sources estimate over 95%) are unallocated, which is seen as the default means of investing in gold. The "spot price" widely quoted by gold dealers refers to unallocated gold, and is often lower than the price of allocated metal – but with good reason, as unallocated gold isn't as secure as allocated.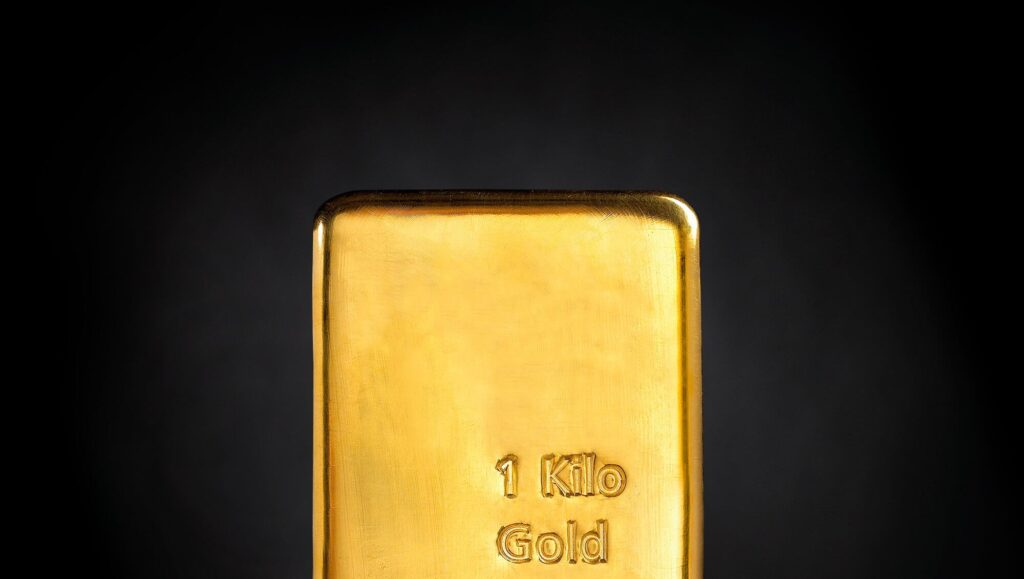 HOW DOES IT WORK?
In most gold transactions, the buyer does not in fact become the 'owner' of the gold. They become a creditor, with the dealer (usually a bank) owing them gold rather than selling it to them directly. This allows the bank or dealer to remain the current owner of the gold, storing it in its vaults (which seems sensible to an inexperienced gold investor, as the bank provides convenient, cheap storage), which in turn allows it to treat the gold as part of its liquid reserve, useful as an emergency measure in the event of a liquidity crisis.
This is obviously not ideal, as it means that in the event of a bank failure the bank may well ditch your unallocated gold to pay its debts, leaving you in a bad position. Indeed, in some cases it's mandated to do so – liquid reserves exist to be sold to protect the bank's general creditors, all of whom must receive a proportionate share of whatever it makes from selling off its assets if it becomes insolvent.
POTENTIAL DRAWBACKS
Bullion investments are not covered by state-underwritten deposit protection, meaning that you won't even be covered by government bailouts. In short, if you're buying unallocated gold you're basically covering the bank's back without any guaranteed protection in return. Other gold providers also have something to gain from selling unallocated gold – fabrication businesses and coin manufacturers often find it a convenient way to pay for their gold stocks with what are basically interest-free gold deposits.
On the other hand, allocated gold will cost more to store and purchase, especially if it's bought from a bank. Banks usually charge nothing for unallocated storage as an attempt to entice investors, while charging as much as 1.5% per annum for allocated storage. Don't be fooled – buy fully allocated gold from reputable gold dealers and make sure that your gold belongs to you, safe from the vagaries of the banking system.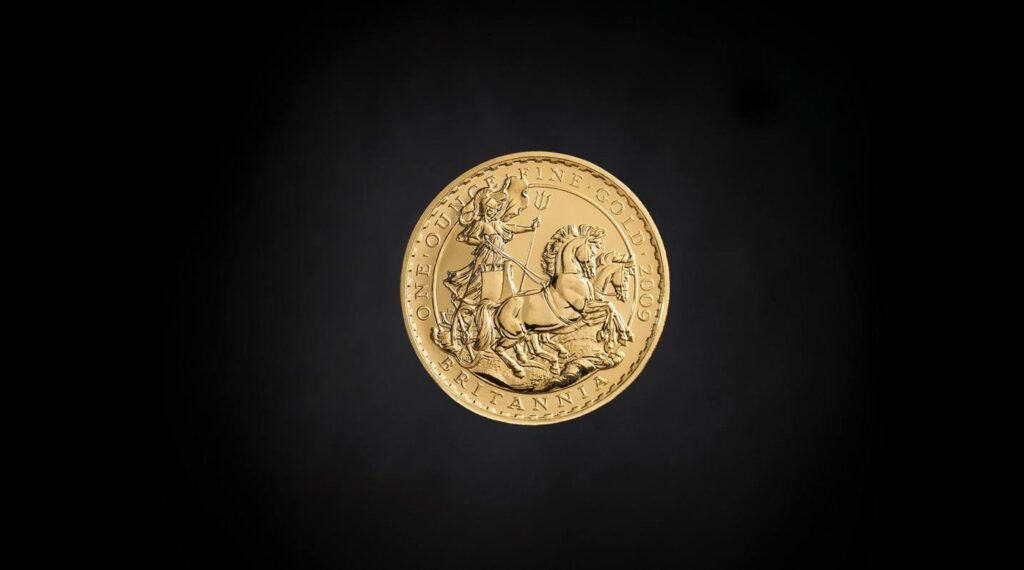 SEGREGATED STORAGE
Furthermore, when storing your gold, make sure to use segregated storage. Segregated storage involves storing your gold in a physically separate container or account, making sure that the precise quantity you own is physically defined. This means that you receive exactly the same metals you initially put into storage when you take them out again.
More importantly, it means that if your storage provider goes bust, retrieval of your physical gold is much easier and uncertainty is significantly reduced. Segregated gold is much easier to access when the time comes to sell or move your gold, reducing time, effort and potential costs.
---
SEGREGATION AND ALLOCATION FROM THE PURE GOLD COMPANY
All gold provided by The Pure Gold Company is fully allocated, as our business model does not benefit from storing unallocated metals. In addition, our LBMA-approved vaults are fully segregated and insured, so your gold will be both secure from third-party risk and easy to retrieve when the time comes to liquidate your assets.
The Pure Gold Company also provides fully insured and tracked delivery to allow you to store your gold in a location of your choosing, although it should be noted that you will need to pay insurance on wherever you store it. For more information, see our Storage and Delivery page.
---
HOW TO BUY GOLD & SILVER
Our Simple 4-step process makes physical gold and silver buying easy.
---
Q & A
One of our dedicated specialists will work with you to answer any questions you have. We will provide you with factual information (benefits / drawbacks) about all available products. The length of this conversation is down to you and is an opportunity to ask us as many questions as possible. Please note we are not permitted to provide any financial advice. If you require advice, we suggest you speak to a financial advisor.
---
PURCHASE ORDER
When you feel confident that you've had all your questions answered, you will be asked to complete a purchase order, which is your instruction to purchase metals.
---
PAYMENT
In order to lock in the price and complete your order, you must then make a payment, via bank transfer or personal cheque. We no longer accept any payments over the phone / card payments.
---
STORAGE AND DELIVERY
We can either deliver your gold directly to you, via our insured delivery service, or you can choose to have your gold safely stored, in a London Bullion Market Association (LBMA) vault, where your physical metals are allocated in your name and with full insurance provided.
GET STARTED
WHY US
Reputable & fully accredited
Buy-back guarantee
Fully certified metal
Free delivery or storage
Customer focussed
No hidden charges
5* independent reviews
Read more >
---
---
CHARLES CAMPLING – POLICE OFFICER – SURREY POLICE SERVICE
I decided to make my first tentative steps into investment in gold with the help of The Pure Gold Company due to the good reputation they have dealing with the less experienced investor such as myself. I feel their reputation is well deserved. I was kept informed, anything I didn't understand was explained well. I have no reservations in recommending The Pure Gold Company to those looking to buy gold or silver.
---
SIR GEOFFREY LEIGH – PROPERTY ENTREPRENEUR
I found The Pure Gold Company knowledgeable and trustworthy and in my opinion wouldn't hesitate to recommend them
---
ANNABEL BARTFELD – AMBASSADOR FOR GREAT ORMOND STREET HOSPITAL
These guys were patient and seemed to understand my situation well. They weren't pushy or salesy and gave me all the facts so that I could make my own decision. I was surprised at how straightforward they made the process and would certainly recommend The Pure Gold Company to anyone looking to buy gold or silver
---
OLIVER SHIPTON – PARTNER AT LEE & THOMPSON LLP
Having thoroughly researched the gold investment market I found The Pure Gold Company. They were knowledgeable, transparent and kept it all very simple. My gold arrived the next day and I'm now discussing options for silver storage. I wouldn't hesitate in recommending them…
---
RACHELINE NATALIE MICHAELS – DIRECTOR, HEXAGON OF HIGHGATE LTD
A friend recommended The Pure Gold Company, as they have a reputation of assisting beginners, they were fantastic. They explained in detail how it all works and what options would best suit our circumstances. They guided us on timing and saved us 6% by waiting a couple of weeks
---
---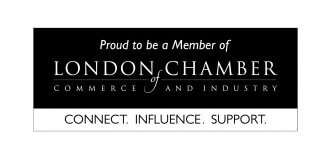 ---

---