---
While not as well-known as physical gold, physical silver is a great investment for those looking to safeguard their finances. Buying silver has a process similar to that of buying gold and offers the same potential for protecting and growing your assets.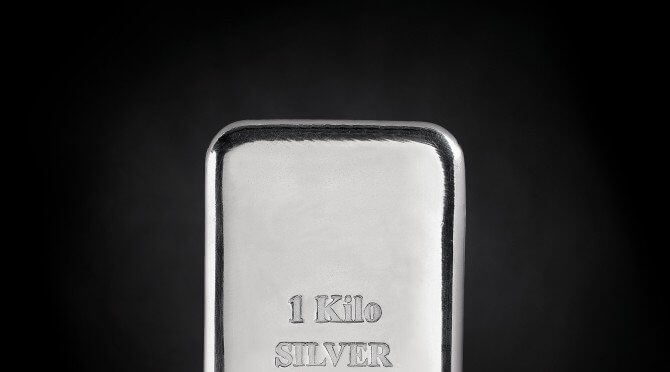 A FIRST TIME BUYER'S GUIDE TO PURCHASING SILVER
The Pure Gold Company's clients purchase silver bullion in the form of investment-grade silver bars and coins via our four-step process. After selecting silver bullion as your preferred form of investment, you will be directed to submit a purchase order to The Pure Gold Company and make your payment. Once payment has been confirmed The Pure Gold Company will transfer ownership of your silver over to you and provide you with the options of delivery or storage.
You may either store your silver in a London Bullion Market Association (LMBA) approved vault or have it delivered via fully tracked and insured delivery to a location of your choosing. Bear in mind that storing large quantities of silver in your home may affect your insurance.
It's not necessary to be an expert in precious metals or silver to invest. Silver does not require registration of ownership and is one of the only forms of private investment left today. The metal provides insurance against inflation, and The Pure Gold Company is able to supply silver free from VAT.
WHY INVEST IN PHYSICAL SILVER?
All the advantages in terms of investment stability that apply to physical gold apply equally to physical silver. As a rare precious metal, silver has the same intrinsic value as gold, and for centuries it's been a component and base for currencies. Entire wars have been fought over silver reserves. In investment terms, silver can be a hedge against inflation and a good way to diversify a balanced portfolio.
There is also the matter of scarcity. As more industrial and medical uses are found for the precious metal prices could rise. As only a finite amount of silver exists and demand for the metal will likely continue to be high, purchasing silver is a solid investment with the potential to provide strong returns and stability.
While it may seem prolific now, at the current rate of consumption, and with demand increasing, some analysts believe that silver could be one of the rarer precious metals of the 21st century.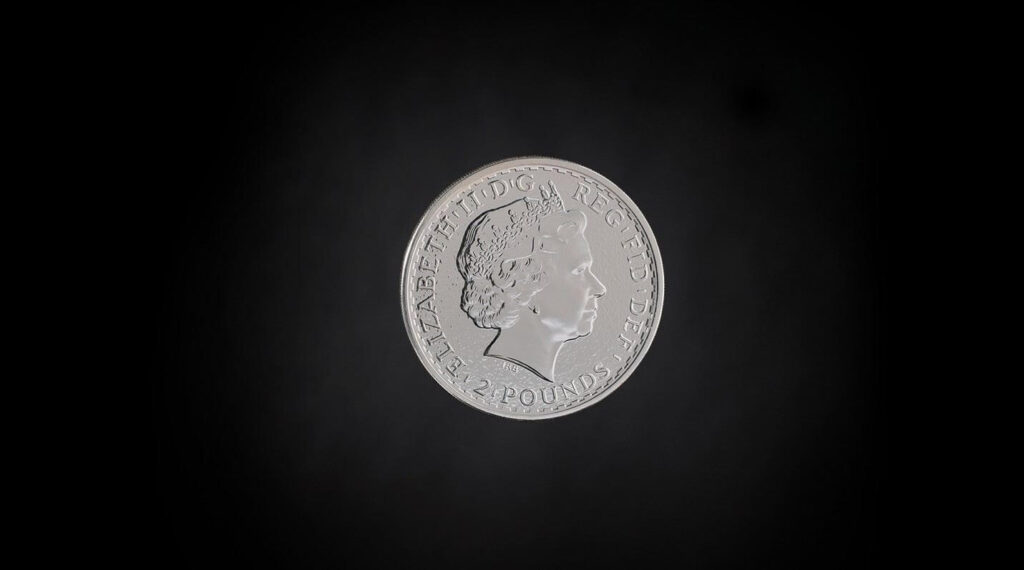 INVESTING IN PHYSICAL SILVER
Like gold, silver is a scarce and finite resource. That makes its value universal in every part of the world, making it an asset that can be rapidly liquidated.
Silver remains one of the best performing UK assets of the 21st century growing over 10% per year on average since 2000, compared with 4.1% for the FSE 100 and 5.3% for property (UK house price index).
Part of its appeal also lies in its ease of ownership, being a precious metal that's simple to invest in with no prerequisite registration under any authority.
Physical silver can be bought in many forms. Larger investments lean towards bars of bullion with industry-defined grades of purity. Silver bars and ingots are the investment standard provided by The Pure Gold Company, and once the time comes to liquidate them we also offer a buy-back guarantee to ensure you can sell your metal easily.
MAXIMUM POTENTIAL
Silver is in high demand from the jewellery industry, but is also used in a high number of manufacturing purposes, prized for the fact it is the best conductor of heat and electricity known to man, making it essential to high-level technology. Silver has many important applications, including medicine, photography, catalytic converters on cars and in mobile phones.
Some experts believe that "peak silver", the point at which all the available silver on the planet has been mined, is less than ten years away. Silver that is used in industrial processes is a spent resource, and once it's gone, prices are expected to surge upwards.
PURCHASING SILVER
For many centuries from Roman times, the ratio of gold to silver was historically around 12/1,
meaning 12 ounces of silver would buy 1 ounce of gold. But this ratio began to fluctuate in the 1900s. Over the last 100 years, the ratio has been lower than 20 and higher than 100, shifting up and down on the back of rises and falls in the price of both commodities. When the gold/silver ratio is high it is often taken as a good time to buy silver, indicating that the silver metal is undervalued in relation to its pricier relative.
The ratio in December 2021 was 77:1 implying that the silver price is undervalued.
Securing your own wealth in the form of silver, thereby locking it outside of economic twists and turns, is a simple process. Our consultation is a personal experience that distinguishes the ideal solution to maximise your investment, and whether you purchase physical silver for secure storage or to keep locked safely in your own home, it is an opportunity that promises rewards further along the line.
SILVER BULLION BARS
Silver bars are often considered the most efficient investment in silver as they are valued exclusively for their silver content rather than their design or value as currency. It is important to determine what size and type of silver bars are right for your investment. Silver bullion bars are the most commonly traded form of silver and come in many weights, shapes and sizes. Bars from brands like Engelhard or Johnson Matthey command slightly higher prices than lesser known brands, although these price differences are usually minimal.
TYPES OF SILVER BAR
The most common form of silver bar is the bullion bar, a simple rectangular or triangular bar of .995+ purity silver, usually in 1 oz, 5 oz, 10 oz, 1 kilo and 100 oz sizes. Most dealers offer a combination of brand new bars, which are sourced directly from mints/wholesale trade desks and come sealed in their original plastic, and secondhand bars which may vary in condition.
Second-hand bars will still be authentic if they're purchased from a reputable dealer, and they often offer the best deal on purchasing physical silver as they will usually be valued exclusively for their silver content. That said, a silver bar that is visibly damaged or worn may be worth less than a silver bar in mint condition. Silver art bars are also available, but are not suitable for investment as the extra money spent on the design of the bar will not retain its value in the same way the metal will.
ADDITIONAL OPTIONS FOR INVESTING IN SILVER
There are various ways of purchasing silver for investment. Silver mining funds and exchange trading funds are both viable investments but lack the security and personal control of physical silver purchase. In addition, investing in paper silver through these methods exposes your portfolio to counterparty risk and does not have the physical security of silver.
When purchasing silver coins or bars, remember that there are many different varieties with different modifiers to the price of the base silver. Potential silver bar purchases should be checked against the London Market Bullion Association's Good Delivery List, which lists refiners of gold and silver which meet the LBMA's standards. Bars that appear on this list may be worth more and are more likely to be authentic.
---
HOW TO BUY GOLD & SILVER
Our Simple 4-step process makes physical gold and silver buying easy.
---
Q & A
One of our dedicated specialists will work with you to answer any questions you have. We will provide you with factual information (benefits / drawbacks) about all available products. The length of this conversation is down to you and is an opportunity to ask us as many questions as possible. Please note we are not permitted to provide any financial advice. If you require advice, we suggest you speak to a financial advisor.
---
PURCHASE ORDER
When you feel confident that you've had all your questions answered, you will be asked to complete a purchase order, which is your instruction to purchase metals.
---
PAYMENT
In order to lock in the price and complete your order, you must then make a payment, via bank transfer or personal cheque. We no longer accept any payments over the phone / card payments.
---
STORAGE AND DELIVERY
We can either deliver your gold directly to you, via our insured delivery service, or you can choose to have your gold safely stored, in a London Bullion Market Association (LBMA) vault, where your physical metals are allocated in your name and with full insurance provided.
GET STARTED
WHY US
Reputable & fully accredited
Buy-back guarantee
Fully certified metal
Free delivery or storage
Customer focussed
No hidden charges
5* independent reviews
Read more >
---
---
CHARLES CAMPLING – POLICE OFFICER – SURREY POLICE SERVICE
I decided to make my first tentative steps into investment in gold with the help of The Pure Gold Company due to the good reputation they have dealing with the less experienced investor such as myself. I feel their reputation is well deserved. I was kept informed, anything I didn't understand was explained well. I have no reservations in recommending The Pure Gold Company to those looking to buy gold or silver.
---
SIR GEOFFREY LEIGH – PROPERTY ENTREPRENEUR
I found The Pure Gold Company knowledgeable and trustworthy and in my opinion wouldn't hesitate to recommend them
---
ANNABEL BARTFELD – AMBASSADOR FOR GREAT ORMOND STREET HOSPITAL
These guys were patient and seemed to understand my situation well. They weren't pushy or salesy and gave me all the facts so that I could make my own decision. I was surprised at how straightforward they made the process and would certainly recommend The Pure Gold Company to anyone looking to buy gold or silver
---
OLIVER SHIPTON – PARTNER AT LEE & THOMPSON LLP
Having thoroughly researched the gold investment market I found The Pure Gold Company. They were knowledgeable, transparent and kept it all very simple. My gold arrived the next day and I'm now discussing options for silver storage. I wouldn't hesitate in recommending them…
---
RACHELINE NATALIE MICHAELS – DIRECTOR, HEXAGON OF HIGHGATE LTD
A friend recommended The Pure Gold Company, as they have a reputation of assisting beginners, they were fantastic. They explained in detail how it all works and what options would best suit our circumstances. They guided us on timing and saved us 6% by waiting a couple of weeks
---
---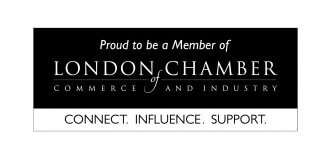 ---

---