Wealth protection
The nature of physical gold is that it will always have value and will always be in demand. This makes it a very safe investment over the long term, making it the perfect vehicle to protect your wealth. Investment performance, though historically strong, isn't normally the overriding concern.
If your main driver is short-term growth, then there are other investments that are specifically designed to be held for a short amount of time, as well as investments that grow through recurring returns such as dividends or interest.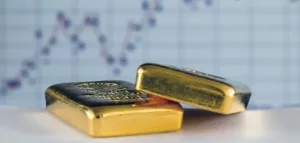 ---
By contrast, gold's rarity and durability led it to become the default store of currency or value for centuries even when the price has fluctuated over the short term. Hence the term "gold standard".
These fluctuations in the price of gold are why it is difficult to realise a return in the short term. If you buy an ounce of physical gold today and sell it tomorrow then, unless the "spot" price has risen substantially overnight, the difference between the price you bought your physical gold for, and the price you could sell it for in a hurry (the spread), will likely wipe out the gain you have made.
What gold can offer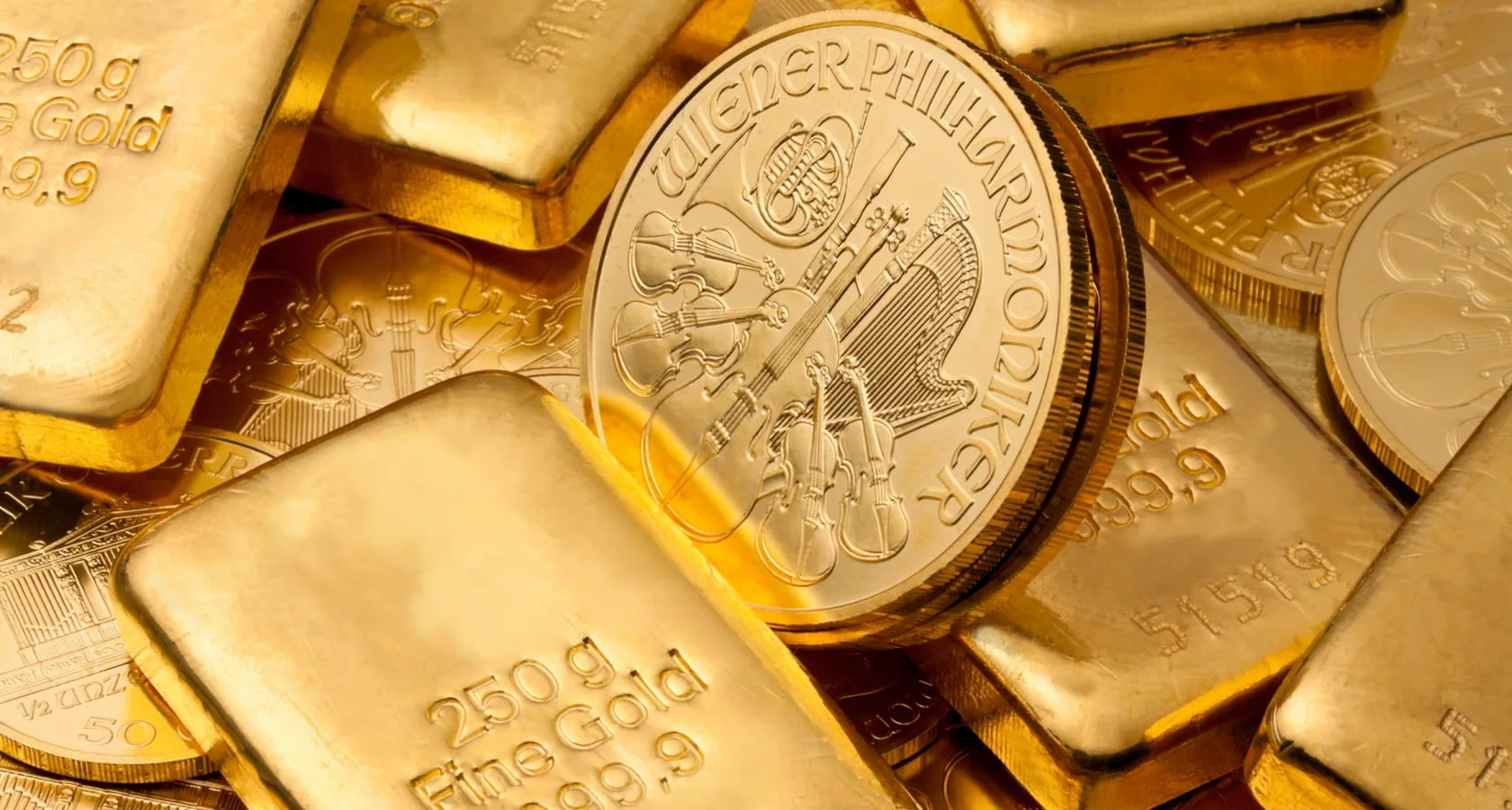 Diversify your portfolio
Gold is included in a diverse portfolio of assets to balance out investments that fluctuate. When markets are falling, gold usually rises as investors turn to safe-haven assets, so holding gold long term will not only help increase the value of your portfolio but will provide some protection from volatility in other asset classes.

Balancing your investments
Gold tends to increase in value when other commonly held assets fall. For this reason, experts recommend investing in gold as part of a diverse portfolio.

Capital growth & returns
Gold remains one of the best-performing UK assets of the 21st century, growing over 10% per year on average since 2000, compared with 4.1% for the FTSE 100 (Total Return) and 5.3% for property (UK house price index).

Tax advantages
Certain types of physical gold are free from any tax on growth.

Sits outside the banking system
Individuals who convert their savings or pension into physical gold are essentially removing their wealth from the banking system and any associated counterparty risks.

Universal currency, easy to liquidate
Physical gold is recognised and sought after all over the world and as such can be exchanged for global currency, goods or services and can be easily liquidated.

Genuinely private investment
Unlike shares or banking, there is no requirement to register ownership of gold. Physical gold is one of the only forms of private investment left today.

Inheritance & legacy
Purchasing physical gold is a private store of wealth that allows clients to effectively transfer wealth to loved ones (subject to the 7-year inheritance tax rule)

Insurance against inflation
In times of inflation, gold's value tends to increase in line with other products and commodities.
---
Discover all there is to know about buying gold for investment
---
Our free Investor Guide will reveal:
How to invest in gold
Timing & pricing considerations
Our buy back guarantee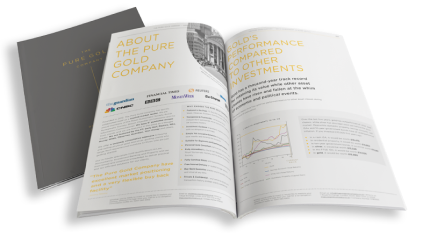 ---
Discover all there is to know about buying gold for investment
---
Our free Investor Guide will reveal:
How to invest in gold
Timing & pricing considerations
Our buy back guarantee