---
If you still have some questions about gold and silver investment, scroll down to see if we've already answered them. If not, give one of our consultants a call on 020 8138 0879.
PRODUCTS AND TYPES OF METALS
---
DOES IT MATTER WHAT TYPE OF GOLD I PURCHASE?
Yes. Different types of gold have advantages over others. Some have tax advantages and are easier to liquidate, whilst others have less investment appeal and are harder to sell. Your circumstances allow us to offer guidance as to what might work better for you.
---
CAN I PURCHASE GOLD THROUGH MY PENSION?
Yes you can. From 2006 the Government made it possible to purchase physical gold within UK Self Invested Pension Plans (SIPPs). If you wish to purchase gold within a SIPP, we are registered with a selection of SIPP providers who are able to offer a low cost service.
---
CAN I PURCHASE SILVER THROUGH MY PENSION?
This is not yet possible.
---
CAN I INVEST A SMALL AMOUNT ON A MONTHLY BASIS?
Yes. Through our Gold Saver scheme you are able to set up a standing order for as little as £300 per month. You have complete flexibility to cancel, amend or change the standing order with no notice or penalties.
---
WHAT DO YOU NEED FROM ME?
In order to secure your metals, you need to complete an online Purchase Order and make a payment.
---
HOW DO I PAY?
We accept online bank transfers and cheques. We no longer accept payments over the phone / card payments.
---
HOW DO I KNOW WHEN MY FUNDS HAVE ARRIVED WITH YOU?
As soon as your funds clear in our account you will receive a confirmation email and a follow up call from your consultant.
---
WHAT PRICE AM I PAYING?
Unless specified in advance the price is locked in as soon as your funds clear in our account.
---
DO I PAY VAT ON BUILLION PRODUCTS?
There is no requirement to pay VAT on Investment Grade Gold (22ct or higher).
If you choose to have your physical silver delivered to you, you will need to pay VAT. If you have it stored, you will NOT have to pay VAT.
---
DO I NEED ID?
If you purchase £5,000 or more in one transaction or make several purchases totalling over £10,000 in one year, then we will need two forms of ID:
1) Passport/Driving License
2) Recent proof of address (3 months or less utility / bank bill). We need either originals or certified copies.
If your investment is smaller than these amounts, we do not require any ID, unless you have opted for storage, in which case we will still request the above documentation.
---
WHAT PAPERWORK WILL I RECEIVE?
Transaction Invoice – detailing what you've bought and at what price.
Certificate of Authenticity – A certificate confirming the purity and authenticity of all the gold/silver you have purchased.
Storage Agreement (if relevant) – detailing what is being stored for you and its location.
---
DO I HAVE TO PAY VAT ON MY GOLD?
There is no requirement to pay VAT on Investment Grade Gold (22ct or higher).
---
DO I HAVE TO PAY VAT ON MY SILVER?
If you choose to have your physical silver delivered to you, you will need to pay VAT. If you choose to have it stored, you will NOT have to pay VAT.
---
DO I HAVE TO PAY CGT ON MY GOLD/SILVER GROWTH?
There is no Capital Gains Tax to pay on Investment Grade UK Coins – gold or silver.
---
HOW IS INHERITANCE TAX RELEVANT TO PURCHASING PHYSICAL METALS?
Unlike purchasing financial securities or property, physical gold and silver are one of the only forms of private investment left today. You are able to leave gold to loved ones but we suggest you seek guidance from your accountant on how they could benefit.
---
WHAT IS THE QUALITY/PURITY OF THE GOLD AND SILVER YOU SELL?
The gold we sell is Investment Grade gold which is 22cts or higher. All gold bars bought or placed within a pension are 24ct gold (99.99 pure gold).
The silver we sell is at least 99.5% pure silver.
---
HOW DO I KNOW THAT MY GOLD OR SILVER IS REAL AND IS OF THE CORRECT PURITY?
All gold/silver is independently checked by a team of numismatists, all bars have bar codes and all transactions are supported by a Certificate of Authenticity and Buy Back Guarantee.
---
DO YOU PROVIDE A CERTIFICATE OF AUTHENTICITY FOR ANYTHING BOUGHT FROM YOU?
We provide a Certificate of Authenticity for all orders regardless of value or frequency of orders.
---
---
DO YOU OFFER A STORAGE OPTION FOR PEOPLE THAT DON'T WANT DELIVERY?
Yes we do. All stored gold is vaulted at Loomis International, formerly known as Via Mat International. The vault is London Bullion Market Approved (LBMA) and all your gold/silver is fully allocated and segregated with full insured provided.
---
WHERE ARE MY METALS STORED?
In vaults at Loomis International, formerly known as Via Mat International. Middlesex, UK.
---
HOW IS MY GOLD/SILVER PROTECTED IN STORAGE?
All metals are 100% allocated & segregated – which means that all your gold/silver sits within its own vault separately from anyone else's. It doesn't sit on any entity's balance sheet. You have full
legal title and ownership to your metal. All gold/silver is fully insured with no restrictions.
---
HOW MUCH DOES IT COST TO HAVE MY GOLD/SILVER STORED?
Gold: 0.65% – 0.95% per annum
Silver: 1.5% per annum
---
WHAT HAPPENS IF THE PURE GOLD COMPANY CEASES OPERATIONS?
Because you have your own account with the storage vault and the gold/silver doesn't sit on any company's balance sheet, you are completely protected. Your storage agreement explicitly states
that in the event that we cease to exist, you are free to take receipt/delivery of your metals on production of valid ID.
---
HOW DO I RELEASE MY GOLD/SILVER FROM STORAGE AND DELIVERED TO ME AT HOME?
All you need to do is complete a metal movement form and we can arrange to have your metals couriered to your address, covered by our own insurance. A small one-off fee will apply.
---
HOW DO I SELL MY METALS?
At purchase we give you a Certificate of Authenticity and a Buy Back Guarantee. This means that we are obligated to buy your gold back from you and provide you with a means of instant liquidity. You simply complete a Sale Instruction and funds will be transferred back to your account.
---
DO I NEED ID?
Dependant on your account and whether or not your details have changed since the date of purchase, we may request verification documentation in order to process your sale. If verification is required, we will request only the following:
1) Passport/Driving License
2) Recent proof of address (3mth or less utility/bank bill).
Please note, we do not require originals, scan / email copies will suffice.
---
CAN I SELL MY METALS ELSEWHERE?
Yes. Your gold is recognised as currency all over the world. As such, you are free to sell to anyone. Because you have a Certificate of Authenticity from a reputable and well known company, selling elsewhere is an easy process. You can sell to other dealers or online via eBay. We do not recommend buying through eBay, as gold is not authenticated and you don't know who you are buying from.
---
HOW QUICKLY CAN I SELL MY METALS?
You can sell within 24 hours.
---
CAN MY FAMILY BENEFIT FROM THE BUY BACK GUARANTEE?
Yes. We understand that sometimes customers leave their gold/silver to loved ones and will honour the Buy Back Guarantee, whoever inherits them.
---
HOW DO I RECEIVE PAYMENT FROM MY METALS?
Either bank transfer or cheque.
---
CAN I COME IN TO COLLECT MY METALS?
Unfortunately not. In the past this has created security issues. We can only guarantee the safe arrival of your metals, if they are delivered via Insured Courier.
---
WHICH COMPANIES DO YOU USE TO DELIVER METALS?
We work with various companies including TNT, Royal Mail, and others.
---
HOW MUCH DOES IT COST TO HAVE MY GOLD DELIVERED?
Delivery is complimentary on orders of £1000 or more. Alternatively, a standard fee of £15+VAT will be applicable on orders under £1000. All Gold and Silver is fully insured until delivery is completed.
---
HOW WILL I KNOW WHEN YOU'RE DELIVERING?
We will only deliver with your permission. You decide which dates and times work for you, and you will receive a tracking number via email.
---
CAN YOU DELIVER OUTSIDE THE UK?
Yes
---
WHAT PROTECTION DO I HAVE IF MY GOLD DOESN'T ARRIVE?
All gold/silver delivered is fully covered under our own insurance and therefore we assume full risk whilst it's in transit.
---
CAN I TRUST THE PURE GOLD COMPANY?
Completely. The Pure Gold Company is an established UK gold dealer, with over 15 years experience in precious metal investment. The Royal Numismatic Society and the British Numismatic Society. Our reputation is absolutely paramount and customer reviews are available for you to read before you get started. We encourage all our clients to leave independent reviews and to date we boast a five-star service from UK business leaders The Pure Gold Company was established in 2012 and has not had a negative review to date. We are featured in the press as a thought leader and can be seen in the FT, Daily Mail, Reuters, WSJ, Money Week, Observer, Guardian, Your Money and others. We encourage customers to start off with a small investment in order to gain confidence.
---
CAN I MEET A CONSULTANT IN PERSON?
Yes. We are located at 1 Royal Exchange, London. Appointments must be made in advance – unfortunately, we cannot accommodate drop-ins. The majority of our clients are happy to work with us remotely trusting in our reputation and accreditations.
---
I'M NEW TO PRECIOUS METAL INVESTMENT. CAN YOU HELP ME?
Yes. We work with experienced investors and beginners alike and pride ourselves on offering tailored solutions, based on your goals and personal circumstances.
---
WILL YOU KEEP MY PERSONAL DETAILS SAFE?
Yes. We are registered with the Information Commissioner and governed by the Data Protection Act (1998). Your details and transactions will be held in the strictest confidence.
---
CHARLES CAMPLING – POLICE OFFICER – SURREY POLICE SERVICE
I decided to make my first tentative steps into investment in gold with the help of The Pure Gold Company due to the good reputation they have dealing with the less experienced investor such as myself. I feel their reputation is well deserved. I was kept informed, anything I didn't understand was explained well. I have no reservations in recommending The Pure Gold Company to those looking to buy gold or silver.
---
SIR GEOFFREY LEIGH – PROPERTY ENTREPRENEUR
I found The Pure Gold Company knowledgeable and trustworthy and in my opinion wouldn't hesitate to recommend them
---
ANNABEL BARTFELD – AMBASSADOR FOR GREAT ORMOND STREET HOSPITAL
These guys were patient and seemed to understand my situation well. They weren't pushy or salesy and gave me all the facts so that I could make my own decision. I was surprised at how straightforward they made the process and would certainly recommend The Pure Gold Company to anyone looking to buy gold or silver
---
OLIVER SHIPTON – PARTNER AT LEE & THOMPSON LLP
Having thoroughly researched the gold investment market I found The Pure Gold Company. They were knowledgeable, transparent and kept it all very simple. My gold arrived the next day and I'm now discussing options for silver storage. I wouldn't hesitate in recommending them…
---
RACHELINE NATALIE MICHAELS – DIRECTOR, HEXAGON OF HIGHGATE LTD
A friend recommended The Pure Gold Company, as they have a reputation of assisting beginners, they were fantastic. They explained in detail how it all works and what options would best suit our circumstances. They guided us on timing and saved us 6% by waiting a couple of weeks
---
---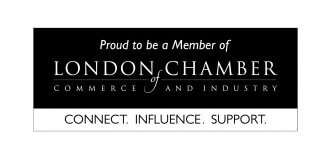 ---

---