---
Secure your retirement with a balanced portfolio that includes safe-haven assets
In 2006 the government made it possible for individuals to diversify and protect their nest egg by purchasing physical gold bars within their pension or Self-Invested Personal Pension (SIPP). Pension tax relief allows owners of gold pensions and SIPPs to claim up to 45% income tax relief. As leaders in our field, we are ideally placed to explain how you can purchase gold within a pension and make this simple but effective structure work for you. For more information on purchasing gold for a SIPP or pension, see our Guide To Investing in Gold for a SIPP.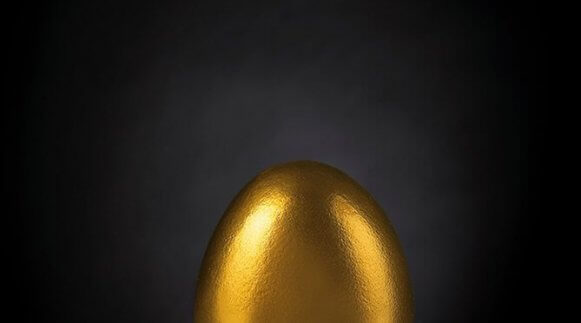 ---
SAFE FORM OF GOLD INVESTMENT WITH NO COUNTERPARTY RISK
All physical gold is owned by you and is safely secured outside of the banking system.
---
APPROVED BY LEADING SIPP & SASS PROVIDERS
We work exclusively with Self Invested Personal Pension (SIPP) and Small Self Administered Scheme (SSAS) providers that are approved by the Financial Conduct Authority (FCA).
---
CERTIFIED AND AUTHENTICATED
Certified and authenticated pure gold bars (with serial codes and corresponding Certificates of Authenticity).
---
SECURELY STORED, INSURED AND PROTECTED
Gold is securely stored in independently audited and London Bullion Market Association approved vaults, where it is fully allocated and held separately from other clients' gold.
---
AVAILABLE THROUGH YOUR SIPP OR SASS
Gold Bullion is classified as a "standard asset" by the FCA and is permitted within your SIPP or SASS.
---
BUY BACK GUARANTEE / HIGH BUY BACK PRICES
We provide you with a lifetime Buy Back Guarantee creating a means of instant liquidity if, and when, you or your family choose to sell your gold.
---
NO RESTRICTIONS OR PENALTIES ON SALE
There are no commissions or penalties to pay when you choose to sell from your gold SIPP.
---
INSPECT YOUR PHYSICAL GOLD
Subject to an appointment and a small fee you are able to inspect your gold kept at the vault.
*benefit of product through us
PURE
(0 – 20K)
PERSONAL RELATIONSHIP MANAGER
COMPETITIVE PRICING
0% COMMISSION
BUY BACK GUARANTEE
DELIVERY & STORAGE OPTIONS
FULLY CERTIFIED METALS
PLUS
(20K – 65K)
EVERYTHING IN PURE +
15% PRICE DISCOUNT (OFF PREMIUM)
FREE DELIVERY OPTIONS
20% OFF STORAGE CHARGE
PREMIERE
(65K+)
EVERYTHING IN PLUS +
PERSONAL RELATIONSHIP DIRECTOR
25% PRICE DISCOUNT (OFF PREMIUM)
30% OFF STORAGE CHARGE
---
NOTIFY ME WHEN THE PRICE OF METAL DROPS
---
CHARLES CAMPLING – POLICE OFFICER – SURREY POLICE SERVICE
I decided to make my first tentative steps into investment in gold with the help of The Pure Gold Company due to the good reputation they have dealing with the less experienced investor such as myself. I feel their reputation is well deserved. I was kept informed, anything I didn't understand was explained well. I have no reservations in recommending The Pure Gold Company to those looking to buy gold or silver.
---
SIR GEOFFREY LEIGH – PROPERTY ENTREPRENEUR
I found The Pure Gold Company knowledgeable and trustworthy and in my opinion wouldn't hesitate to recommend them
---
ANNABEL BARTFELD – AMBASSADOR FOR GREAT ORMOND STREET HOSPITAL
These guys were patient and seemed to understand my situation well. They weren't pushy or salesy and gave me all the facts so that I could make my own decision. I was surprised at how straightforward they made the process and would certainly recommend The Pure Gold Company to anyone looking to buy gold or silver
---
OLIVER SHIPTON – PARTNER AT LEE & THOMPSON LLP
Having thoroughly researched the gold investment market I found The Pure Gold Company. They were knowledgeable, transparent and kept it all very simple. My gold arrived the next day and I'm now discussing options for silver storage. I wouldn't hesitate in recommending them…
---
RACHELINE NATALIE MICHAELS – DIRECTOR, HEXAGON OF HIGHGATE LTD
A friend recommended The Pure Gold Company, as they have a reputation of assisting beginners, they were fantastic. They explained in detail how it all works and what options would best suit our circumstances. They guided us on timing and saved us 6% by waiting a couple of weeks
---
---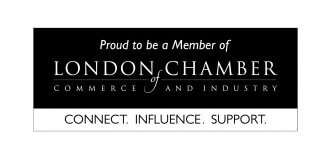 ---

---