---
"When to invest in gold?" is a question we often hear from potential investors. In this guide we explore when to invest in relation to financial and political events, as well in relation to personal circumstance.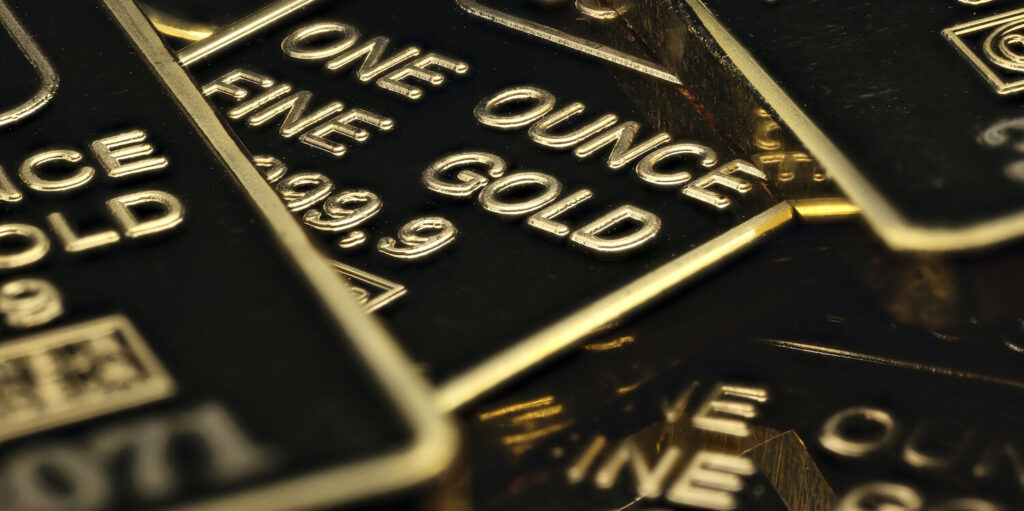 WELL-TIMED GOLD INVESTMENT
Physical gold investment is primarily used as a means of storing wealth in a stable medium, preserving the value of your money against uncertainty in other areas.
In today's economic climate, with global resources stretched to the limit, economic growth at the mercy of COVID-19 waves, low interest rates and high inflation, the stability and security of gold investments is attractive to investors.
So when should you invest in gold?
Gold investment is a good idea:
when confidence in the stock market is low
the political or economic situation is uncertain
there's the potential for other forms of investment to lose their value.
It's also a good idea after certain personal circumstances such as a windfall, or as a hedge in a private investment portfolio.
If perfect foresight were available, investors would choose gold in advance of investor-confidence reducing events, like political turmoil or financial crises. However, even without perfect foresight, a keen eye on current events and economic trends and a strong understanding of the market can lead you to the right conclusion.
GOLD AND INFLATION
The Coronavirus pandemic is an unprecedented event that will have long-term consequences that no-one can foresee. What is clear is that the pandemic is not over by any measure and the threat of new variants will hold the world hostage to restrictions and preventive measures for the foreseeable future.
So far the economic fallout of the pandemic has been stark. Global stock markets slumped last year, and have worked their way up towards pre-pandemic levels although UK markets are yet to crest that hill. Yet each time a new variant raises the spectre of restrictions that could harm the economy, markets slump again, and gold gets a boost.
As the billions of dollars pumped into economies by governments around the world during the height of the pandemic are caught up in the economic recovery, inflation is now running rampant.
Historically gold has prospered after inflation goes up. Gold is in fact traditionally used as a hedge against inflation, and the gold price has largely been on the rise over the last 3 months of 2021 (with a larger spike when the Omicron variant was identified).
The purchasing power of cash compared to gold gives some indication of how well gold has performed in recent decades compared to currency, and how it acts as a protector of wealth against inflation. In 1920 an ounce of gold used to buy the same as $20 – a quality tailored suit. Now an ounce of gold is worth upwards of $1000, and $20 wouldn't even be enough for a necktie.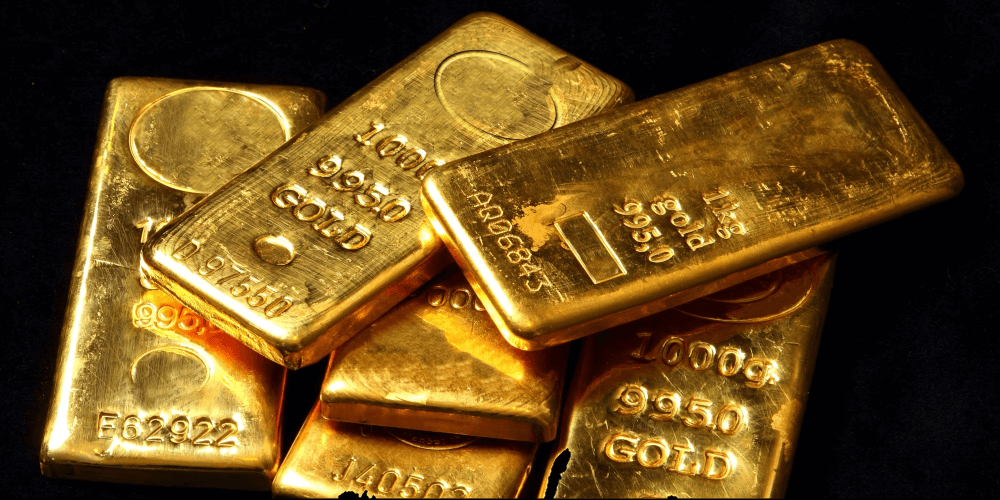 GOLD AND INTEREST RATES
When is a good time (economically speaking) to invest in gold? The answers to this can be tricky, and in fact the relationship between gold price and other key economic metrics is often represented inaccurately.
In simple terms, the price of gold does tend to go up when investor confidence in economic markets is low. It is for this reason that gold is seen as a protector of wealth and a valuable hedge against other forms of investment, which are usually subject to counterparty risk.
prices.
Interest rates are at all-time lows, having been very low for over a decade. With inflation expected to exceed 5% in 2022, a rate rise may be on the cards.
Interest rates and gold are intertwined in a way that's more complex than the commonly held "interest rates go up, gold goes down" idea. Interest rates were increased by the federal reserve by five percent between 2003 and 2008 – gold also climbed. The correlation between gold and interest rates between 1970 and 2015 has been shown to be at 28% – not historically considered a strong enough correlation on which to base secure financial decisions.
That said, double digit increases in gold price have in fact been seen consistently after rate hikes, despite assumptions about gold's relationship to interest rates. The relationship is tricky, but even if interest is set to rise, the current situation is still a positive one for gold investment.
WHEN TO INVEST IN GOLD – GLOBAL POLITICS
The price of gold is influenced by a variety of political, economic and social factors, and knowing what world events are likely to affect major players in the investment market will provide a good understanding of when to invest.
The massive rise in the gold price following the Nixon Shock is a good example of this, as is the consistently high UK gold prices following the political turmoil of Brexit and the surge at the height of the pandemic.
Answering the question "when to invest in gold" politically is easier than economically, as the trends are clear: political uncertainty favours gold, but the interruption to the global economy when the Covid lockdowns began was also a clear case of buyers favouring gold.
WHEN TO INVEST IN GOLD – PERSONAL CIRCUMSTANCES
Investing in gold is an excellent way to protect and consolidate acquisitions of wealth, be they recent windfalls such as an inheritance, or long-term accumulation.
After a large, sudden and perhaps unexpected gain in capital an understandable and sensible desire is to protect it as much as possible. It is for this reason investing in gold after an inheritance is popular and a good answer to the question "when to invest in gold".
Many investors also choose to invest in gold as a result of investments in other asset types for example, as a hedge against assets tied to financial markets.
This is something we see often with clients of The Pure Gold Company – diversification of your newly acquired wealth, spreading your investments across multiple fields and forms of investment, will insulate it from the risk that one market will crash, or one bad decision will drag the rest down.
In fact, using gold's steady value as part of a diverse investment portfolio is a tactic used by the world's greatest investors and hedge fund managers, so even if you've already invested in other areas, it's still a good time to invest in gold.
WHEN TO INVEST IN GOLD – OTHER ASSET CLASSES
There are other investment assets and classes that might present an alternative to physical gold while retaining the same benefits and protections, of course. Property and 10/20 year bonds are both long-term investments with a high degree of security, while shares in FTSE 100 companies are relatively reliably profitable. However, these forms of investment may not be as stable as they currently appear.
Property, for example, has previous form for being susceptible to a slump during the Global Financial Crisis, and the prospect of more interest rate rises following the first rate rise in December 2021 may impact on borrowers' ability to repay their mortgages.
Banks, where most of us leave our wealth in order to "protect" it, presents counter-party risk.
However, over the past two decades gold has demonstrated higher average returns on investment than any of these investment mediums, growing over 10% per year on average since 2000, compared with 4.1% for the FSE 100(Total Return) and 5.3% for property (UK house price index).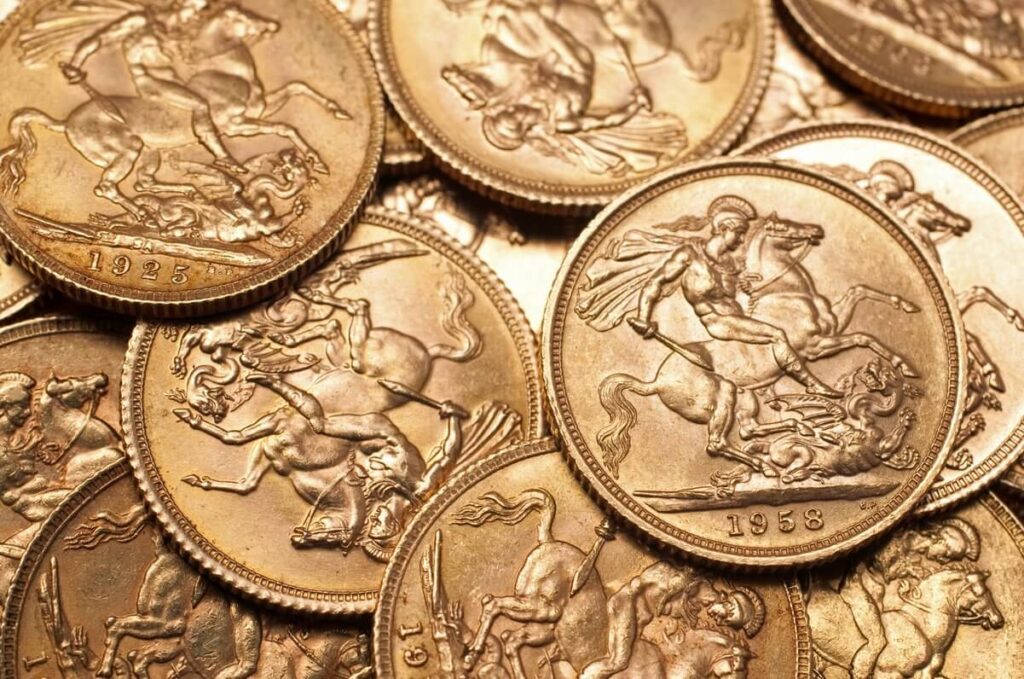 PROTECTION OF HARD-EARNED WEALTH
The most common time to invest in gold is after years working hard and accumulating capital, that you wish to preserve either for retirement or to pass on to your love ones.
Using a physical asset, which you own and is stored in a safe place, as a way to preserve wealth earned over the course of a career offers a uniquely comfortable way of safeguarding your assets for the future.
When it comes to preserving wealth, gold also offers a tax efficient way of growing your capital, depending on individual circumstances. Gains made with other forms of investment are subject to Capital Gains Tax. UK legal tender gold coins minted by the Royal Mint, such as gold sovereigns and gold Britannias, are exempt from the Capital Gains Tax, while investment-grade gold is exempt from VAT. These tax treatments may change in the future.
SECURING A PENSION THROUGH GOLD INVESTMENT
When doing the financial planning behind a pension more and more people are looking to gold as a way to protect their wealth. After the banking crash in 2008 many people lost large amounts when banks failed or shares collapsed, leaving them in a difficult situation at a vulnerable time in their lives.
Investing in gold through an SIPP is a tax-efficient and reliable way of managing a retirement fund. Through something like The Pure Gold Company's Pension Gold scheme you can feel safe about your pension and indeed watch it grow, making "when arranging a SIPP" another excellent answer to the question "when to invest in gold".
---
CHARLES CAMPLING – POLICE OFFICER – SURREY POLICE SERVICE
I decided to make my first tentative steps into investment in gold with the help of The Pure Gold Company due to the good reputation they have dealing with the less experienced investor such as myself. I feel their reputation is well deserved. I was kept informed, anything I didn't understand was explained well. I have no reservations in recommending The Pure Gold Company to those looking to buy gold or silver.
---
SIR GEOFFREY LEIGH – PROPERTY ENTREPRENEUR
I found The Pure Gold Company knowledgeable and trustworthy and in my opinion wouldn't hesitate to recommend them
---
ANNABEL BARTFELD – AMBASSADOR FOR GREAT ORMOND STREET HOSPITAL
These guys were patient and seemed to understand my situation well. They weren't pushy or salesy and gave me all the facts so that I could make my own decision. I was surprised at how straightforward they made the process and would certainly recommend The Pure Gold Company to anyone looking to buy gold or silver
---
OLIVER SHIPTON – PARTNER AT LEE & THOMPSON LLP
Having thoroughly researched the gold investment market I found The Pure Gold Company. They were knowledgeable, transparent and kept it all very simple. My gold arrived the next day and I'm now discussing options for silver storage. I wouldn't hesitate in recommending them…
---
RACHELINE NATALIE MICHAELS – DIRECTOR, HEXAGON OF HIGHGATE LTD
A friend recommended The Pure Gold Company, as they have a reputation of assisting beginners, they were fantastic. They explained in detail how it all works and what options would best suit our circumstances. They guided us on timing and saved us 6% by waiting a couple of weeks
---
---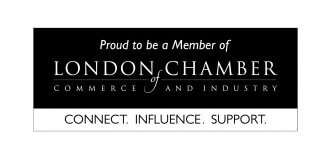 ---

---