When looking into gold investments, you'll often see gold prices expressed as a "spot price", but when purchasing gold for investment you may find that prices are higher. So what exactly is the gold "spot price"?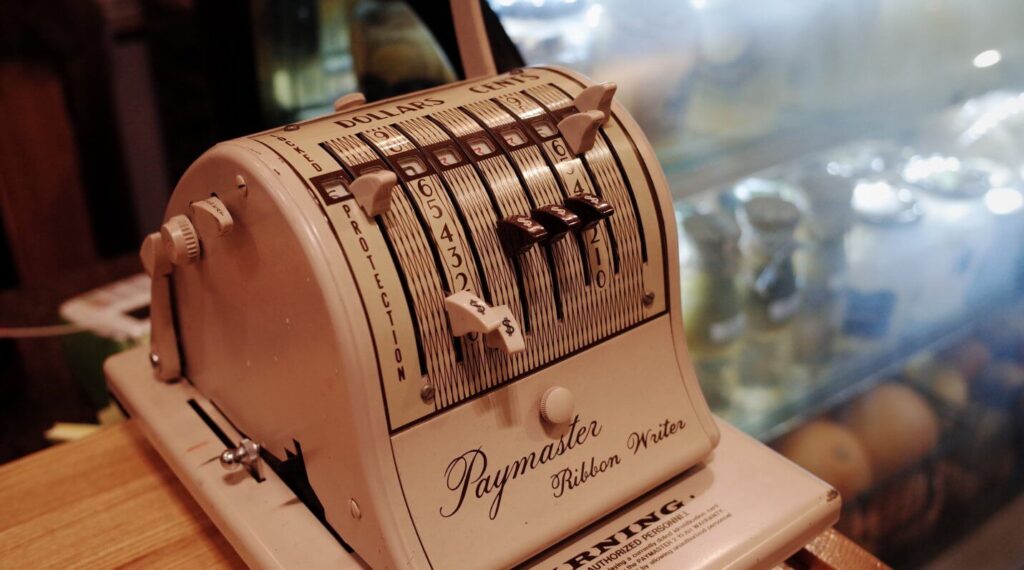 The spot price is the common standard price for a set quantity (usually an ounce or gram) of investment-grade gold. The spot price of gold, like anything else, changes depending on the markets, the economy as a whole, currency values and current events, and may be different in different countries. During market hours these prices often change every couple of seconds, although truly dramatic changes of more than a few pence don't often occur.
In more general terms, the spot price of a commodity is the price at which a commodity is immediately sold and delivered at the present second. This is in comparison to futures contracts and prices, which specify prices for whatever you're buying at a future delivery date.
Investopedia explains the concept of a spot price here.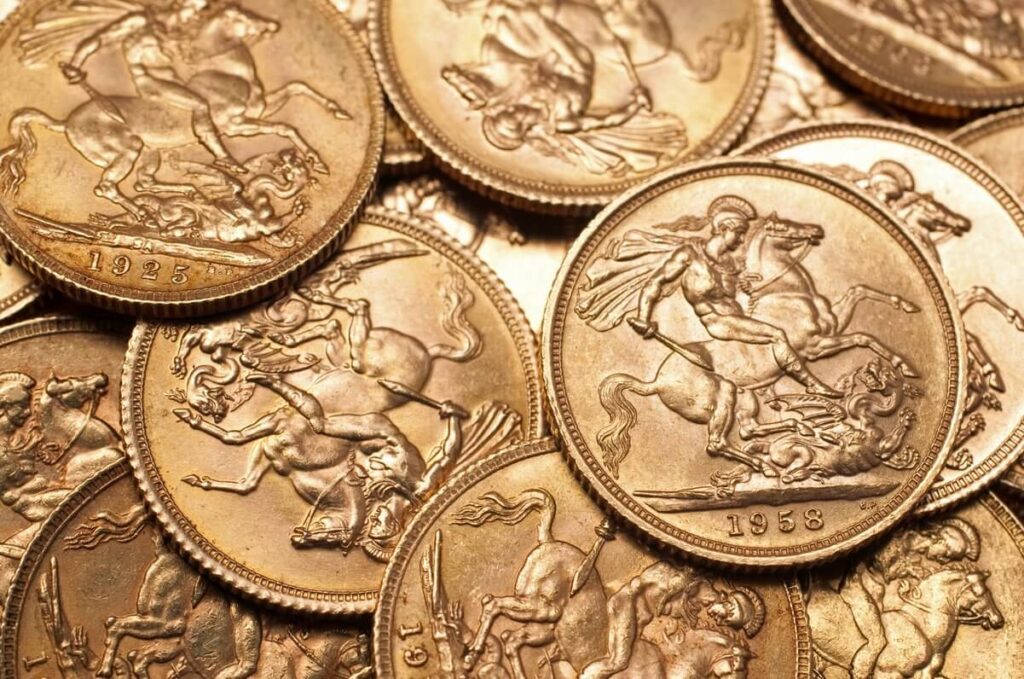 CAN I BUY GOLD BARS AT THE SPOT PRICE?
Private investors are usually unable to buy gold at the spot price for a number of reasons. Gold at the spot price can only be bought and sold in the form of Good Delivery bars, which are a specific kind of gold bar with specific standards distributed by the professional bullion dealing community, the UK wing of which is the London Bullion Market Association. LBMA members can then deal gold to private investors, who cannot buy gold from the source on their own. Generally speaking, the spot price is used as a benchmark to to illustrate fluctuations in the value of gold.
There are some ways to buy as close as possible to spot which those buying gold for investment will need.
Some forms of gold command much lower premiums than others. This varies by dealer, but bullion coins or smaller denomination of gold often have higher premiums than if one is to buy gold bars.
That being said the true value and cost of your investment isn't purely based on the premium you pay over the spot price. At some point you will need to sell your gold and as such you will need a selling price as close to or over the spot price as possible. The difference between the price you pay when buying your gold and the price you get back when selling your gold is what we call the "spread". The spread is the most important element of the transaction. Some gold companies may offer low buying premiums with very low prices when you sell back (i.e below the spot price) and this will widen the spread of your investment.
Example:
1 kg Gold Bars = Buy: 4% over spot, Sell: 3% under spot, Spread: 7%
32 x Gold 1oz Britannia = Buy: 5% over spot, Sell: 2% over spot, Spread: 3%
You can see that by purchasing a large gold bar you receive a lower gold premium (closer to spot price) but when selling your gold you receive less than the spot price owing to lower demand for these bars. Furthermore you don't have any flexibility of selling a part of your investment as you only have one bar. When purchasing gold coins or gold Britannia coins the premium you pay is more but when you sell you get more for your gold thereby narrowing the spread and cost of your investment.
While buying gold, ensure you keep up to date with the spot price and potential influencing factors like politics. Major political and economic events will often heavily influence gold price, so pick your moment to buy to make sure you get as good a price as possible.
It's also important to know the additional costs associated with gold investment. Many gold dealers charge for shipping, handling, storage, credit card use and a dozen other hidden costs besides, so if you're looking to maximise your investments make sure you know them all and what you're buying. The Pure Gold Company offers complimentary storage and delivery on many kinds of gold purchase, and will advise you on avoiding these extra costs and what kind of gold investment works best for you.
It's also a good idea to try and buy in bulk, keep a weather eye out for sales deals and special offers, and try to purchase 'used' gold where possible, as prices may be lower than on pristine newly forged gold bars. That being said, it's important that you only get started with an amount that makes you feel comfortable. It's more prudent to start small and pay a little more than jump in with both feet to get a better price only to get cold feet after you have purchased.
BUYING AT SPOT PRICE FROM THE PURE GOLD COMPANY
Like all bullion dealers, The Pure Gold Company cannot offer gold at the specific spot price. We aim, however, to not only minimise the cost of any transaction with our complimentary storage and delivery, but also to provide a full service to potential gold investors, providing guidance, a watertight buy-back guarantee and a convenient buying and selling service that makes it easy to invest, liquidate and make your gold work for you. In addition, you can sell your gold to us at the market spot price when the time comes to liquidate it, ensuring that your investment will work for you as efficiently as possible.
For more information on buying investment gold and spot prices, contact The Pure Gold Company today for consultation and advice on securing your wealth with physical gold.
---
HOW TO BUY GOLD & SILVER
Our Simple 4-step process makes physical gold and silver buying easy.
---
Q & A
One of our dedicated specialists will work with you to answer any questions you have. We will provide you with factual information (benefits / drawbacks) about all available products. The length of this conversation is down to you and is an opportunity to ask us as many questions as possible. Please note we are not permitted to provide any financial advice. If you require advice, we suggest you speak to a financial advisor.
---
PURCHASE ORDER
When you feel confident that you've had all your questions answered, you will be asked to complete a purchase order, which is your instruction to purchase metals.
---
PAYMENT
In order to lock in the price and complete your order, you must then make a payment, via bank transfer or personal cheque. We no longer accept any payments over the phone / card payments.
---
STORAGE AND DELIVERY
We can either deliver your gold directly to you, via our insured delivery service, or you can choose to have your gold safely stored, in a London Bullion Market Association (LBMA) vault, where your physical metals are allocated in your name and with full insurance provided.
GET STARTED
WHY US
Reputable & fully accredited
Buy-back guarantee
Fully certified metal
Free delivery or storage
Customer focussed
No hidden charges
5* independent reviews
Read more >
---
---
CHARLES CAMPLING – POLICE OFFICER – SURREY POLICE SERVICE
I decided to make my first tentative steps into investment in gold with the help of The Pure Gold Company due to the good reputation they have dealing with the less experienced investor such as myself. I feel their reputation is well deserved. I was kept informed, anything I didn't understand was explained well. I have no reservations in recommending The Pure Gold Company to those looking to buy gold or silver.
---
SIR GEOFFREY LEIGH – PROPERTY ENTREPRENEUR
I found The Pure Gold Company knowledgeable and trustworthy and in my opinion wouldn't hesitate to recommend them
---
ANNABEL BARTFELD – AMBASSADOR FOR GREAT ORMOND STREET HOSPITAL
These guys were patient and seemed to understand my situation well. They weren't pushy or salesy and gave me all the facts so that I could make my own decision. I was surprised at how straightforward they made the process and would certainly recommend The Pure Gold Company to anyone looking to buy gold or silver
---
OLIVER SHIPTON – PARTNER AT LEE & THOMPSON LLP
Having thoroughly researched the gold investment market I found The Pure Gold Company. They were knowledgeable, transparent and kept it all very simple. My gold arrived the next day and I'm now discussing options for silver storage. I wouldn't hesitate in recommending them…
---
RACHELINE NATALIE MICHAELS – DIRECTOR, HEXAGON OF HIGHGATE LTD
A friend recommended The Pure Gold Company, as they have a reputation of assisting beginners, they were fantastic. They explained in detail how it all works and what options would best suit our circumstances. They guided us on timing and saved us 6% by waiting a couple of weeks
---
---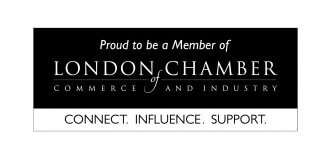 ---

---